A couple of months ago I was at Apartmenttherapy.com, which by the way is the coolest decor inspiration site there is...anyways, they were featuring modern (green) campers and well, I was thinking of those tonight and did some research and found these. With the widest most sincere gooey eyes I thought "Can this be true? The most cutest camper's I ever did see? Is it truuee. Is it trueeee?". I AM IN LOVE.
You know that song
"I'm in love with a stripper"? By T-Pain (not that I really listen to that stuff [don't tell my mom-in-law]) Instead I'm singing "I'm in love with a camper, she roll'n, she roll'n"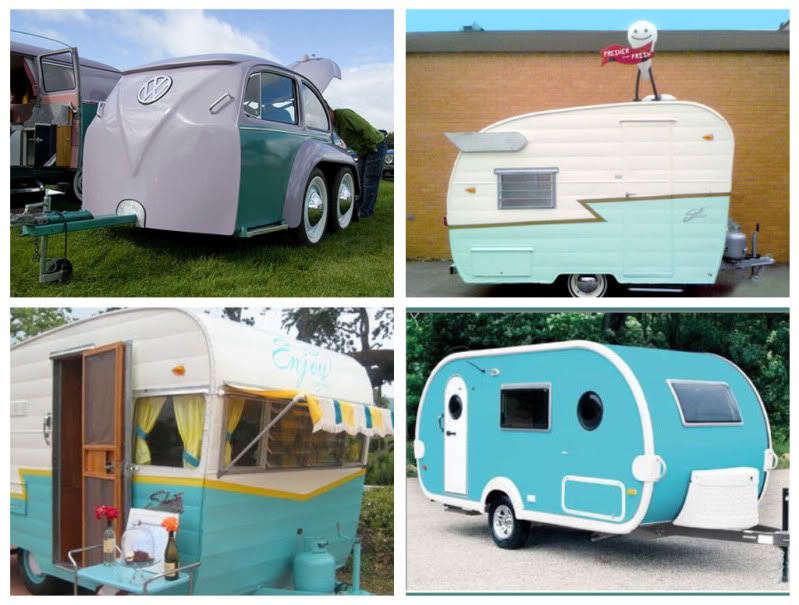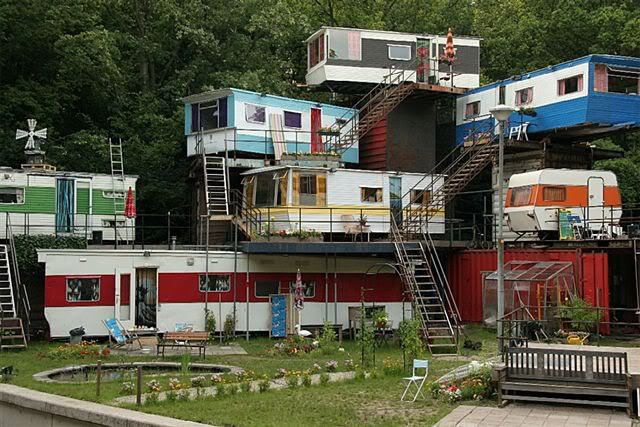 Recycled trailor society: Trailor trash has a new definition. It's beside the word "Awesome" in the dictionary.
Photo's from the first collage were found
HERE.
VW Camper found
HERE.
Yellow, Aqua, White camper found
HERE.
Camper with the snowcone on top found
HERE.
Aqua with white trim camper found via google (sorry, I lost the link)
Trailer Society found
HERE.
Hope you enjoyed the collages I put together! I think I will be making more of those! V.W. Busses and bugs are next on the list!
Love,
Lady Girl Val