Story Time
When I think of fanny packs, I am reminded of this:
I was a little girl of 9 (maybe or somewhere close to 9) when my mom and step-dad had decided to enlist the family in a beach combing gig. This wasn't a gig that my brothers and I signed up for particularly, however there was a prize. Budweiser Beer, whom my Step-dad was a big fan of, had a prized point system for the number of beer bottle caps that were collected.
Objective Prize: A foosball table.
Bottle caps needed to win said foosball table: Thousands.
Alcohol consumed in my home to collect more bottle caps: A LOT!
So for months, every weekend my blue Little Mermaid fanny pack and myself went to numerous beaches and parks in the area where lots of booze was consumed and where we were guaranteed handfuls of caps. We dug our hands in the sand, we ravaged through trash cans despite the bees, and we approached people and snatched their caps (if only they knew how precious they were). At the end of the day, after my step-dad had already made sure we checked every trashcan twice, I'd empty out my mermaid fanny pack and sulk because there still wasn't enough bottle caps which meant the next weekend we'd do it all over again, plus my fanny pack now smelled like the trash cans we had been digging in + beer.
The deadline finally came and we sent our bottle caps in. I really didn't care what happened, I just didn't want to dig through any more smelly trashcans; from an outsider's point of view you'd think we were homeless and starving, and I was ashamed to be seen doing so. Weeks passed and I had since forgotten the whole gig and had even chucked the forsaken fanny pack when we finally received our much deserved foosball table. I don't really remember being proud or excited about it, I only remember the laboring part (and fanny pack), so, this story ends here.
The main reason for this post is because of an up and coming occasion. I am collecting caps! HA just kidding! Justin and I are going to The Sasquatch Music Festival in Quincy, Washington in May. If you have ever been to a concert you have experienced the inconvenience that a bulky purse can cause. Even putting your stuff in your pockets is risky. So, to make life easier when spending countless hours in the sunlight, fighting crowds and the worry of something being lost or stolen I have devised a plan to find the PERFECT fanny pack. Well not really a plan, but, I will find the best fanny packs and show you "anti-fanny's" that they can be cool and they will, OH YES, they will be back! I will show you the do's and don't's of fanny packs so that your children and peers won't be embarrassed to be seen next to you.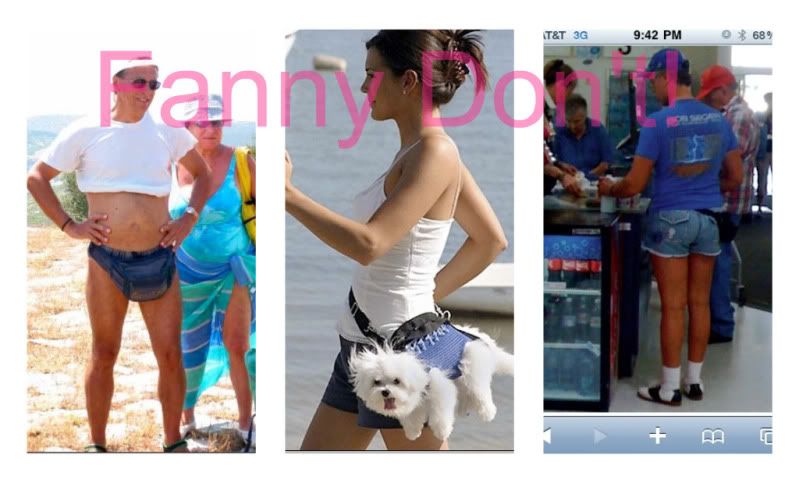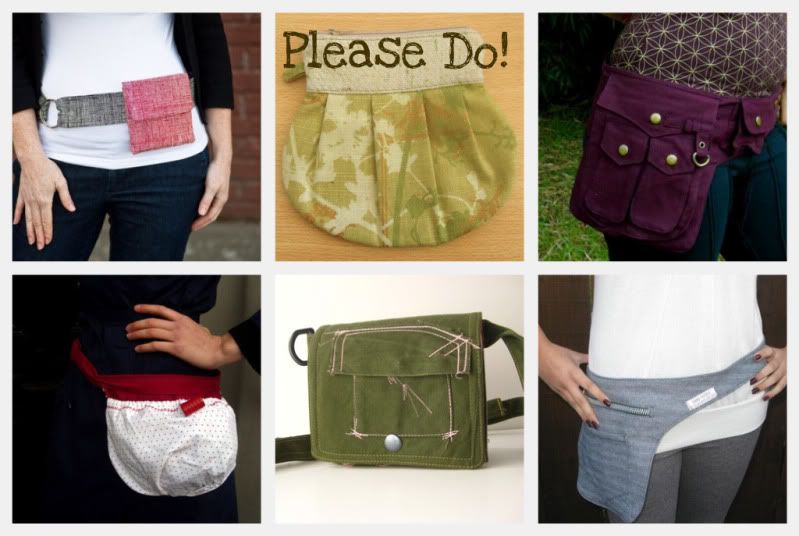 Clockwise:
Redbirdstyle
.
MadeinHolland
.
Onanya
.
MadebyLoumms
.
Maytreeark
.
Epintado
.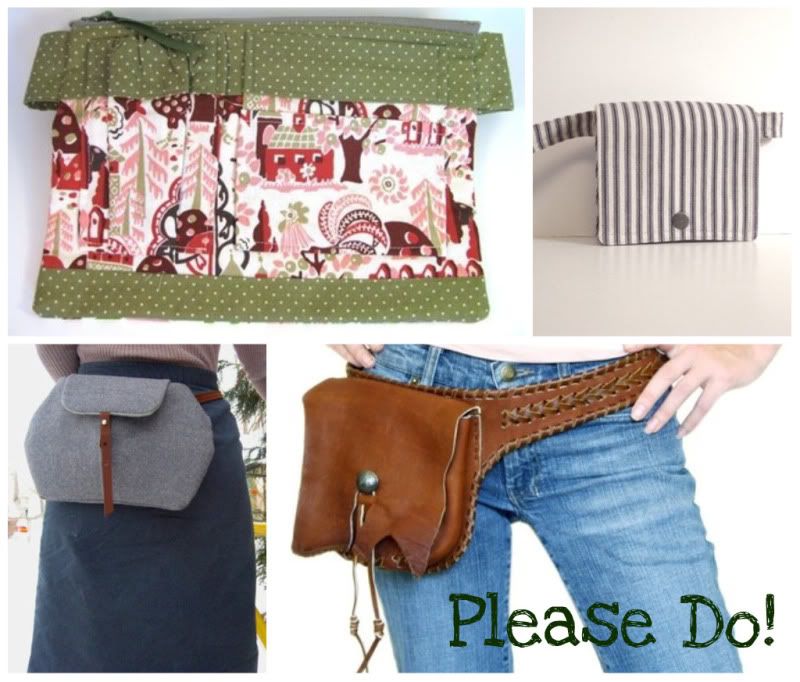 Clockwise:
Kersplash
.
Maytreeark
.
Sketchbook
.
RubyZaar
.
Try out the fanny pack
hat
if you dare
With love,
My alter-ego The Lady Girl